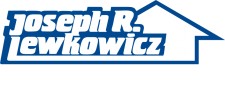 North Tampa realtor uses market knowledge and expertise to sell homes days after listing!
TAMPA, FL, October 13, 2016 (Newswire.com) - Joe Lewkowicz has been working in the real estate industry for more than 35 years. Over time, he has become one of the most prominent names in the Tampa Bay market, focusing his efforts on the buyers and sellers in North Tampa's finest neighborhoods. Joe's exceptional customer service, attention to detail, market knowledge, and calculated decisions have not gone unnoticed by the families who have worked with Joe in recent months.
Joe Lewkowicz helps Tampa homeowners to sell their homes just days after listing. In one recent client testimonial, a seller described his own experience with Joe Lewkowicz, one nothing short of amazing.
"We put our house on the market on a Friday. We showed it on Sunday and on the next day came a contracted offer at full asking price!"

Danny Wilson, Client
"We put our house on the market on a Friday. We showed it on Sunday and on the next day came a contracted offer at full asking price," the client, Danny Wilson, said.
Mr. Wilson is not the only client who has been pleasantly surprised by Joe's friendly service and quick turnaround time. Another family selling in the North Tampa area shared how Joe's service made their selling process quick and easy.
"We sold our house the first day we had it on the market, and at full price," the client said. "It couldn't have been any quicker!"
Joe's motto is "No-one works harder to sell your home," a statement that has been proven by the realtor's massive portfolio of homes sold at maximum potential sales price and the building list of clients who have seen their homes listed, shown, and sold in a matter of days.
Joe understands that homes are a significant asset to a family's finances and works to list his clients' homes at the best market price. His understanding of and experience within the North Tampa market is key to listing homes at a price that will please both parties involved in a transaction. With decades of experience, Joe has developed the sort of intuition for market nuances and price fluctuations that have helped him sell more houses in his area than any other realtor and kept his clients happy for years.
Along with his market-savviness, the realtor's attention to detail has played a huge role in his success as one of Tampa's premier names in realty. His work in closing on one North Tampa home was described as "simple, short, and very professional," while another client called Joe's professionalism, marketing, and planning "second to none."
While Joe's extensive experience as a realtor, his market knowledge, and expertise in prepping homes and attracting buyers are all impressive, one aspect of Joe Lewkowicz's realty services distinguishes him from many in his field—his ability to meet the needs of each and every client on an individualized basis. Joe prides himself on the fact that when a client dials his business line, it is always Joe on the other side. He works to be a consistent resource for families who are searching for a home or selling their current one. With his sound advice, firm understanding of the process, and vision for success, Joe Lewkowicz has been a client favorite as long as he's been in the industry.
To learn more about Joe Lewkowicz or utilize his many valuable industry resources, please visit http://josephlewkowicz.com/ today! For more information to get your home evaluation, please contact media relations liaison, Dana Blickensderfer at Info@iBossAdv.com
About Joe Lewkowicz
​With over 40+ years of experience, Joe has proven himself to be a prominent figure in the Tampa Bay Real Estate market. Selling thousands of homes throughout his career, Joe is known for his exceptional customer service, attention to detail, market-savviness and calculated decisions. Search for North Tampa FL homes for sale on the most up-to-date Real Estate MLS in Mid-Florida at: http://josephlewkowicz.com/
"No-One Works Harder To Sell Your Home!" For more information visit: http://josephlewkowicz.com/
Source: Joseph Lewkowicz
Share: