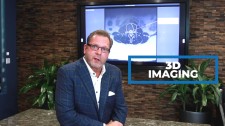 3D Imaging provided by Onyx Imaging
ATLANTA, September 5, 2019 (Newswire.com) - ​Technology is constantly advancing and improving in the medical field. The latest medical announcement in radiology is 3D imaging. The introduction to 3D imaging is changing the way doctors and patients view MRI scans. At Regional Medical Group (RMG), its offices have introduced 3D imaging to its many service offerings. 3D Imaging provided by Onyx Imaging.
3D imaging is the groundbreaking medical visualization software that is giving radiologists and surgeons a powerful new way of looking at the human anatomy. With this new innovation, medical providers are able to demonstrate injuries with even more accuracy than ever before. Most importantly, patients, for the first time ever, are able to actually see and understand their MRI findings.
RMG is the one and only medical provider (with in-house MRI facilities) able to bring this revolutionary new software to the public in Atlanta, Georgia. RMG is also able to have a 3D image created from any traditional high-resolution MRI that was performed at any Metro-Atlanta MRI facility.
3D imaging is also an immense asset to the future of medical research and processes. Due to its ability to give doctors far more information about their patient's condition, patients are now better informed and more at ease accepting medical recommendations.
3D imaging allows the technician to interact with image data in a holographic display instead of outdated flat printouts. The image can be rotated, segmented, and viewed from any position, giving a truly complete experience.
There is hope that 3D imaging will be used in the surgical room, reducing the already lengthy amount of time complex surgeries can take. It is important to know, 3D imaging is only performed if the traditional MRI demonstrates positive findings. This allows further demonstration and documentation of the underlying pathology findings.
Nevertheless, viewing this state-of-the-art software virtually and in person gives patients a better understanding of the value it will add to medical evaluation.
A picture is worth a thousand words; a video is worth a million
To learn more about Regional Medical Group, their doctors and locations, as well as appointment availability and 3D Imaging software, visit https://regionalmedicalgroup.com.
For media or press inquiries, please contact media relations liaison Dana Blickensderfer at Dana@RMInnovative.com.
About Regional Medical Group
Regional Medical Group (RMG) is a team of highly qualified accident doctors and medical staff who have teamed up with an extensive network of chiropractors that specialize in the treatment and care of patients who have been injured in any form of automobile accident, motorcycle accident, semi-truck accident, Uber auto accident, Lyft auto accident, slip-and-fall, or other work-related accidents. Regional Medical Group helps patients focus on injury treatment without the stress of how to pay for it.
Regional Medical Group is standing by to help with its remarkable network of affiliate chiropractors by finding its patients a "chiropractor near me." For more information, visit Regional Medical Group online at RegionalMedicalGroup.com or call today.
Regional Medical Group is the one-stop solution for accidental injury care.
Injured patients can book their appointment using the newly updated appointment system on https://regionalmedicalgroup.com/contact/.
3D Imaging provided by Onyx Imaging.
Source: Regional Medical Group
Share: